Could you be having some questions pertaining car locksmiths? Get some of them answered below.
When do you require a car locksmith?
When your car keys have been stolen or have gotten lost. Car locksmiths will have extra keys created for you and ensure that the old keys can't be used in your car again. They remove the old keys from your car's database.
When you want spare keys for your car. Nowadays, sophisticated technology has been incorporated in cars. This means that key cutting is no longer easy. A car locksmith with the required technology will be needed to do the programming for key cutting or replacement.
When you forget and lock your keys inside the car. A car locksmith with the required expertise will help you in getting in the car through picking the lock so as to get the keys.
When your keys get stuck in the ignition or the car door. A locksmith will help you repair the ignition and cut you another car key.
What services can you expect from car locksmiths?
Key cutting. Whenever you want an extra key for your car, then go to a car locksmith, and they will exactly do that.
An auto locksmith. Locksmiths who have embraced technology will do programming to your car so that in any case you lock your keys inside, they can enter your car and get them.
Emergency locksmith around the clock. Any time of the day you might need a locksmith. Most of the car locksmiths can assure you of all-day service.
How well can you find a good car locksmith?
Competence is key if you are looking for a car locksmith. Has the company been vetted and inspected? Does it have qualified people to do the job? You are encouraged to use your local professional car locksmith. A national locksmith delegates the work to someone near you, and in most cases, they do not care to see how the work has been done. They may even charge you more money when you compare with a local locksmith. Let the word of mouth you get from you friends and family guide you in landing your hands on a good locksmith.
What amount of money do you require to hire a locksmith?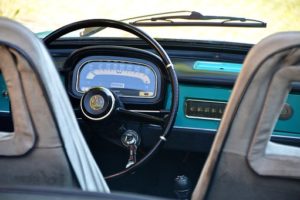 The cost of hiring a locksmith is dependent on many factors. Some locksmiths charge a call-out fee; others don't. Some charge cancellation fee, others don't. Some include VAT in the price; others don't. With these factors put into consideration, for a key replacement, for example, you can be charged a price between $60to $100 depending on the model and make of the vehicle.